Features – Peach's Referral Programs
Read this article for a detailed run-down of the features Peach's offers with its Squarespace referral programs. These features are built to make sure your referral program effectively grows your business and fits your store.
Are we missing something you'd like? Contact us at [email protected]. We're listening to customers to decide what to add next, and we always do custom developments for stores with unique needs.
Two-sided referral programs
These programs have the offer: "Send a friend $5 off their purchase and get rewarded with $5 off after their first purchase."
This feature is available to customers on our Individual and Business plans.
It's one of our most popular features, used by many high-growth businesses.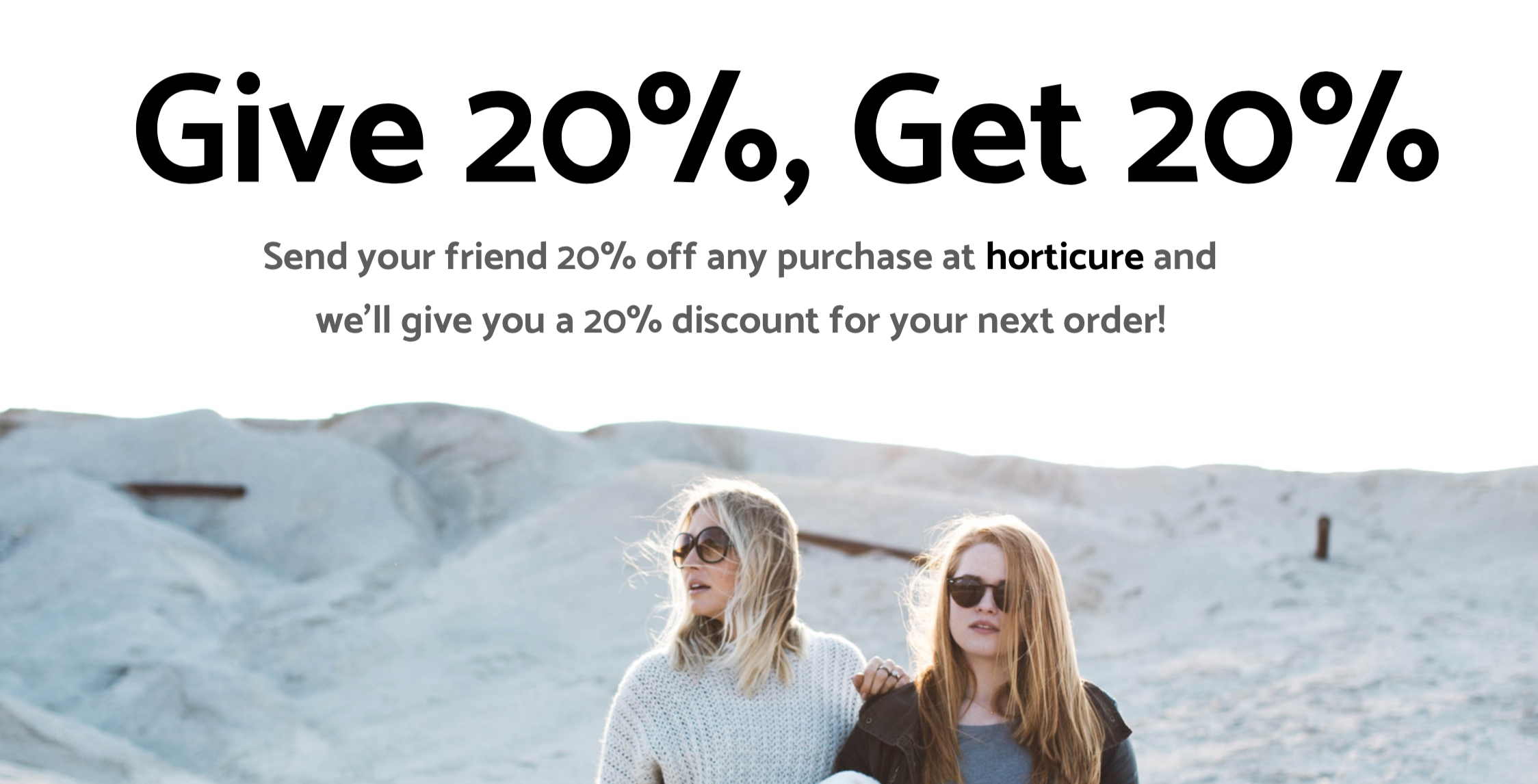 Advanced Fraud Protection
All referral programs on our Individual and Business plans come with our Advanced Fraud Protection.
You can find out more about our industry-leading fraud protection here.
Order confirmation email integration
This feature lets you embed your referral program offer directly into your Squarespace order confirmation email.
This helps limit your referral program to just existing customers – so you can make your rewards extra generous!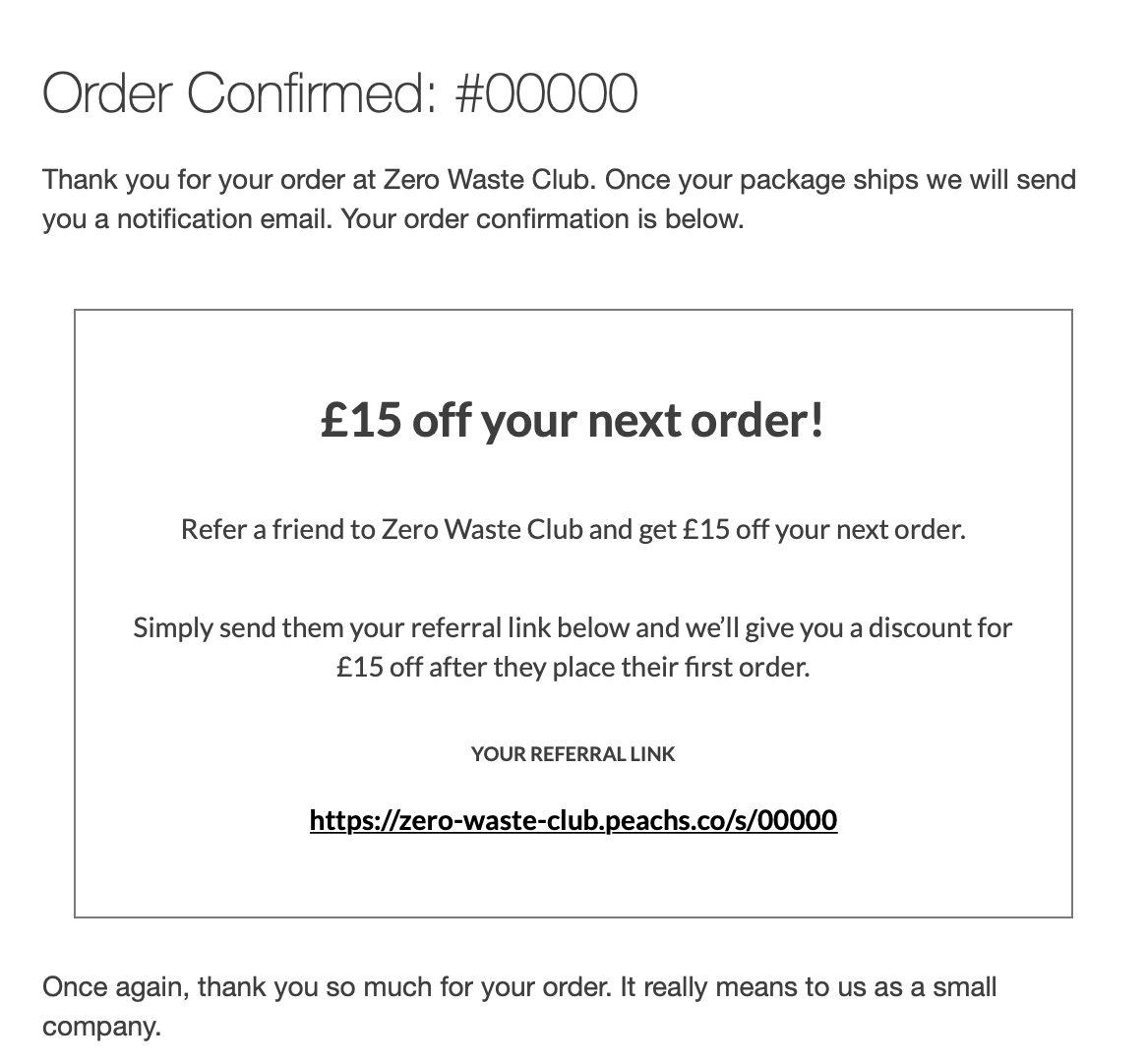 Email template customization
Our intuitive email template editor lets you tailor your referral program's email templates to your store's brand.
Available on our Individual and Business plans, this feature is popular for brands with a unique identity who want to increase their click-through rates.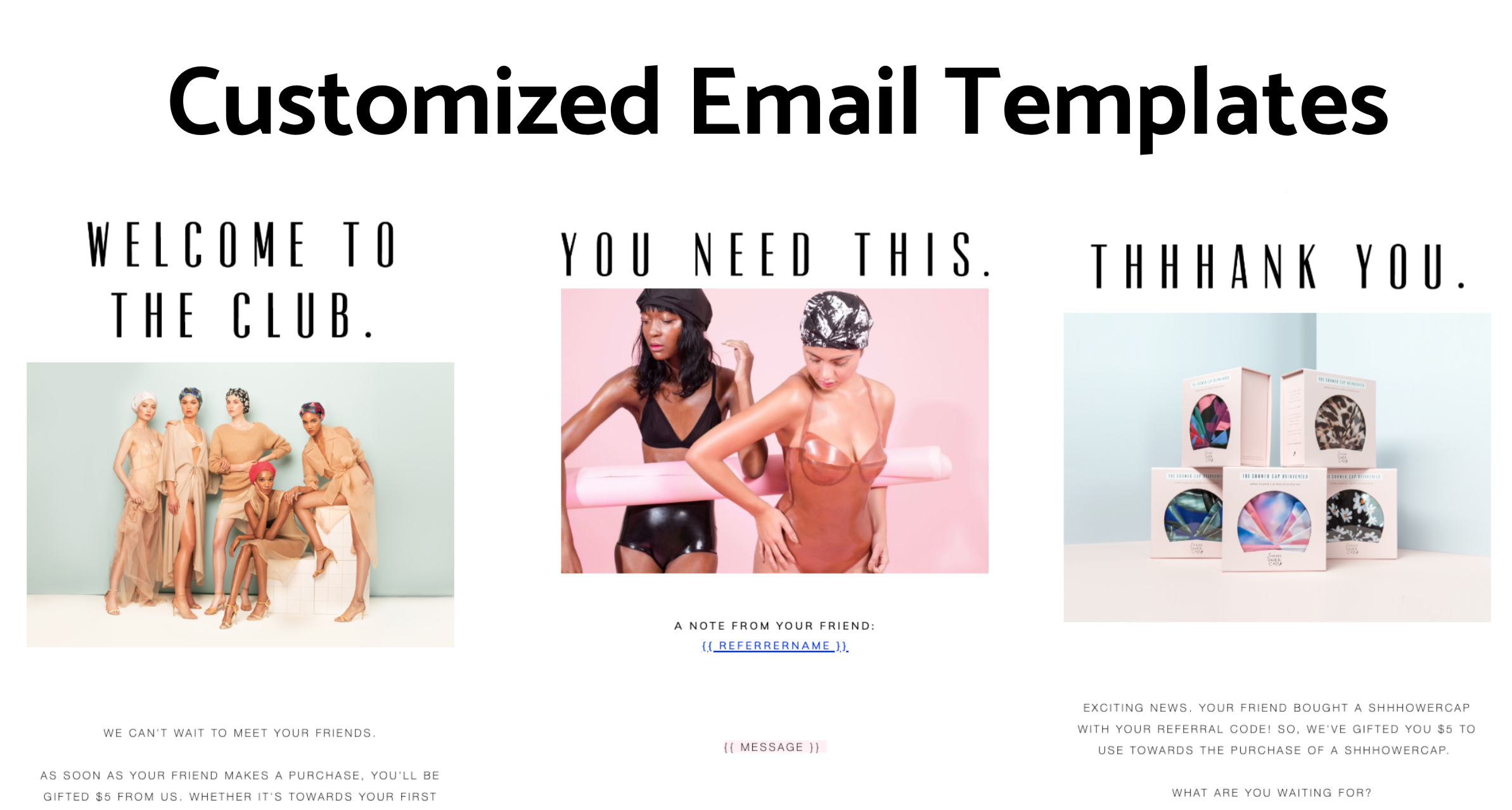 On the Business plan, our referral widgets can be integrated directly with pages in your Squarespace store.
For example, you can create a landing page in Squarespace like mystore.com/referafriend explaining your referral offer. We can integrate with a button on that page to show the referral widget.
This has been used to great success by Shhhowercap. It gives you a single landing page to send your customers.
Get landing page inspiration and learn more via our landing page guide.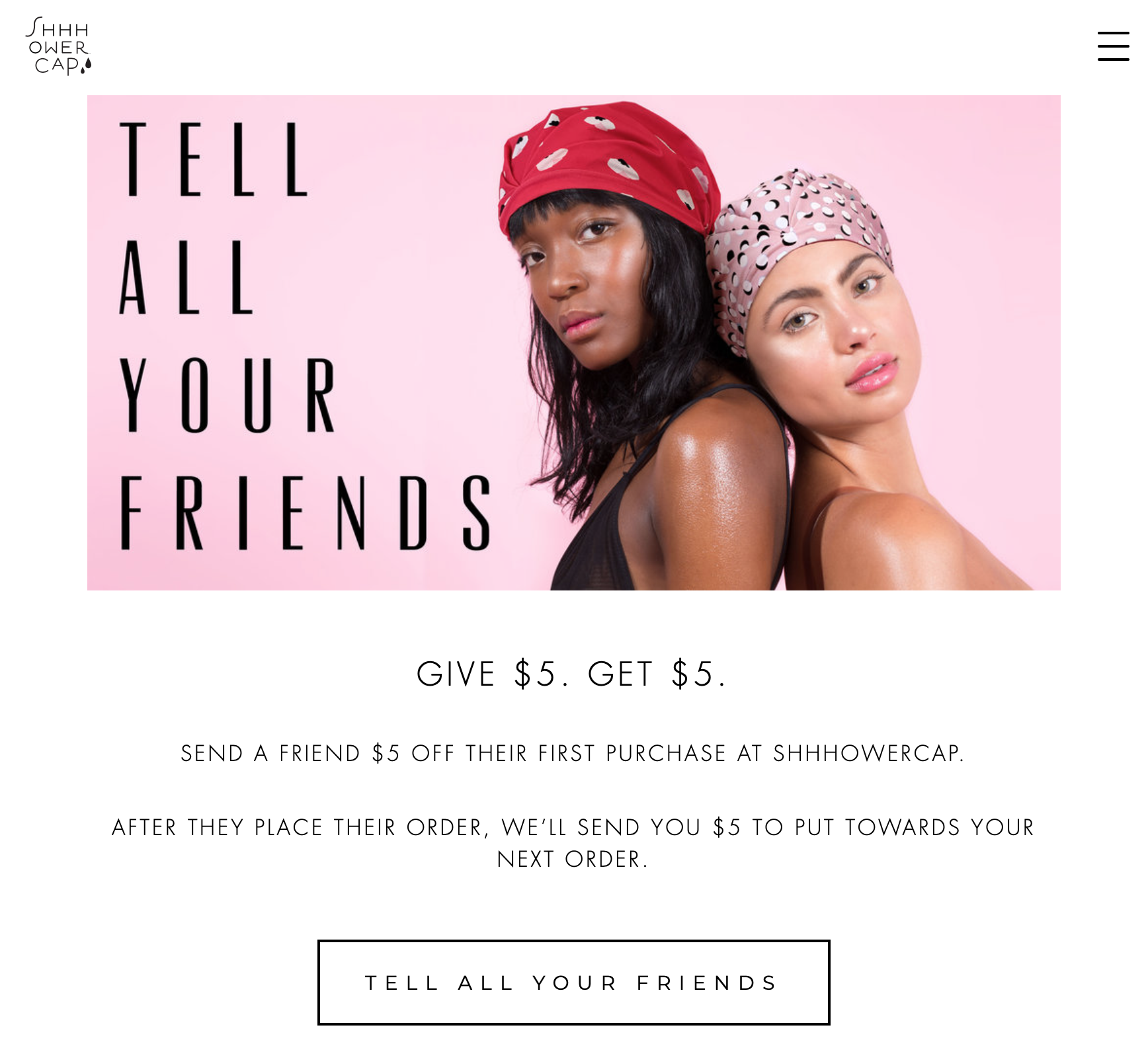 Stackable rewards
This feature lets you increase a customer's reward based on the number of people they refer.
For example, "Earn $5 for every friend you refer."
This is an excellent way to encourage people to share your store more widely – like on social media or with multiple friends.
This feature is available on our Business plan.
Show and hide for specific pages
This feature lets you selectively show and hide your referral program for different pages on your website.
For example, you might want to hide the referral offer on your home page and blog pages, but show the offer on the rest of your pages.
This feature lets you control where and how your program appears.
Configurable sharing channels
By default, referrers can share via Facebook, Twitter, Email, and Links.
You can configure which of these to meet your business needs.
For example, you might notice that Facebook and Email are the best-converting social channels for your store. So you could switch off Twitter and Links to encourage people to share via those channels.
Custom HTML and CSS
With this feature, you can hand-code the HTML and CSS for your referral program.
This gives you deep control over your referral program and its widgets.
It's great if you already have a developer you work with – or you can ask us to make HTML & CSS changes for you!