Create a Squarespace Refer-a-Friend Program – Guide & Tutorial
This guide teaches you how to set up a referral program for your Squarespace eCommerce online store.
How to set up a refer-a-friend program for Squarespace
How to use connect Peach's and Squarespace
A Peach's referral program for Squarespace takes about ten minutes to set up. At the end you'll have a fully-functional, perfectly tailored refer-a-friend program for your store, with automatic rewards and customer emails.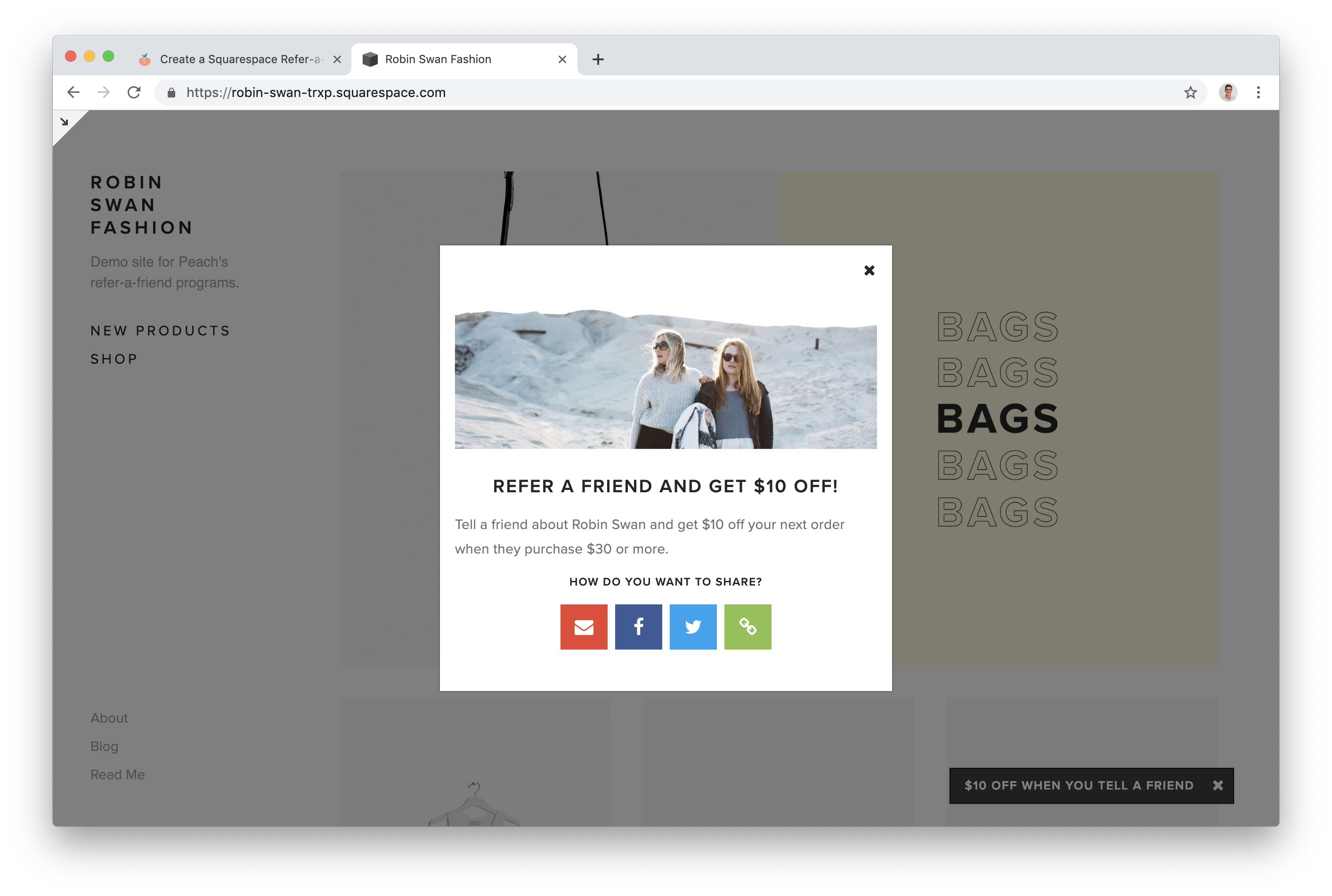 Peach's referral programs exclusively integrate with Squarespace online stores. We have the premier Squarespace integration, tailoring your refer-a-friend program to your store's design and requirements. We understand the important of branding and user experience for your business – we're here to fit in with your existing brand.
If you have trouble at any point, email our support team at [email protected]
How to set up a Squarespace referral program
1. Create a new program
From our referral programs landing page, click "Get Started" to begin creating your program. Select the right plan for your business. Next, you'll create a Peach's account using your name, email, and business name.
2. Enter your program's details
Complete the basic Squarespace store details section.
Website URL – this is the customer-facing URL for your store, e.g. "https://my-store.com"
Squarespace URL – this is your administrator URL for your site, which you can find by logging in to where you'd typically make store changes and looking in your browser's address bar. It ends in .squarespace.com, e.g. "https://robin-swan-trxp.squarespace.com"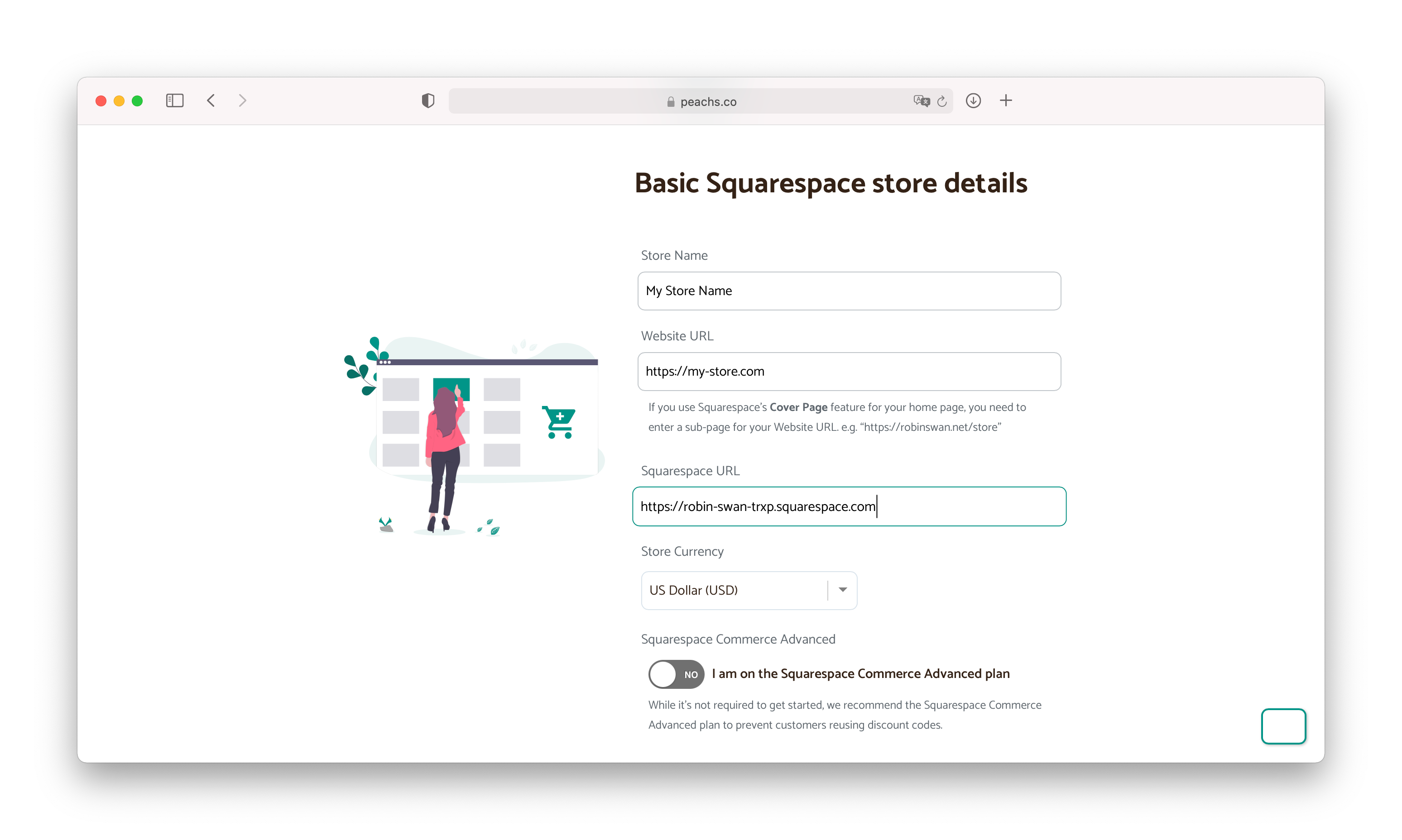 3. Configure your widget settings
Configure the widget settings for your referral program. These will control where your referral program is shown to customers. Peach's offers in-page pop-ups, order confirmation email integration, and custom landing pages hosted on your site.
4. Choose your rewards
Set the rewards you want to offer referrers and friends they refer. Referrers earn their reward once their referred friend completes a purchase or signs up for a subscription. If you set up friend rewards, friends will receive a reward that pops up when they visit via their friend's referral link.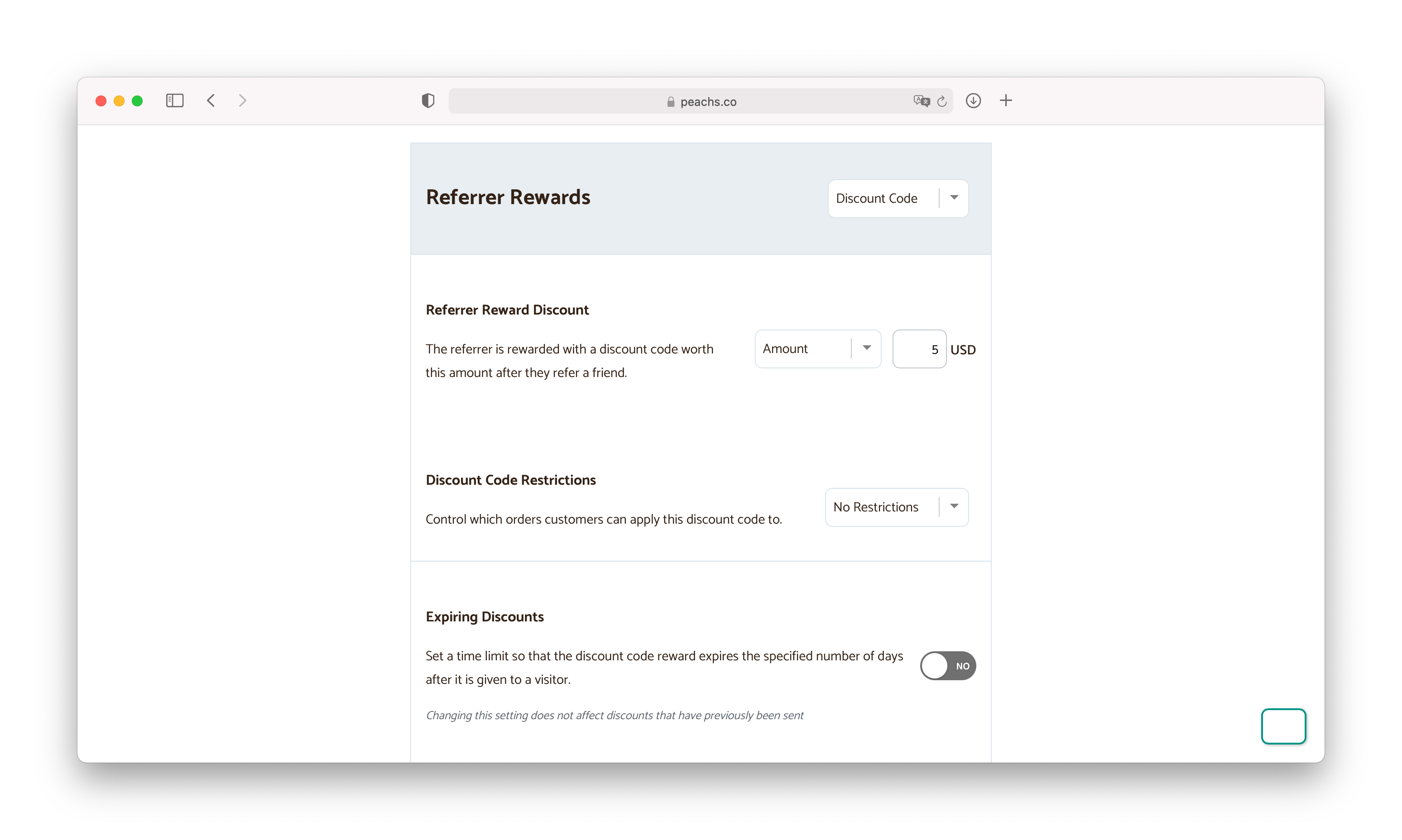 5. Create your program
You've finished configuring your program! Click the "Create Referral Program" button to start your program.
6. Complete the connection steps
The last thing to do is complete the three easy steps to connect your program to your Squarespace store. The Peach's dashboard will guide you through the process. (It's under Settings > Connect in case you want to come back to it later).
Connecting with Squarespace requires inviting an automated contributor account to your store, then you'll copy and paste two code snippets into your Squarespace settings to make sure referrals are attributed correctly.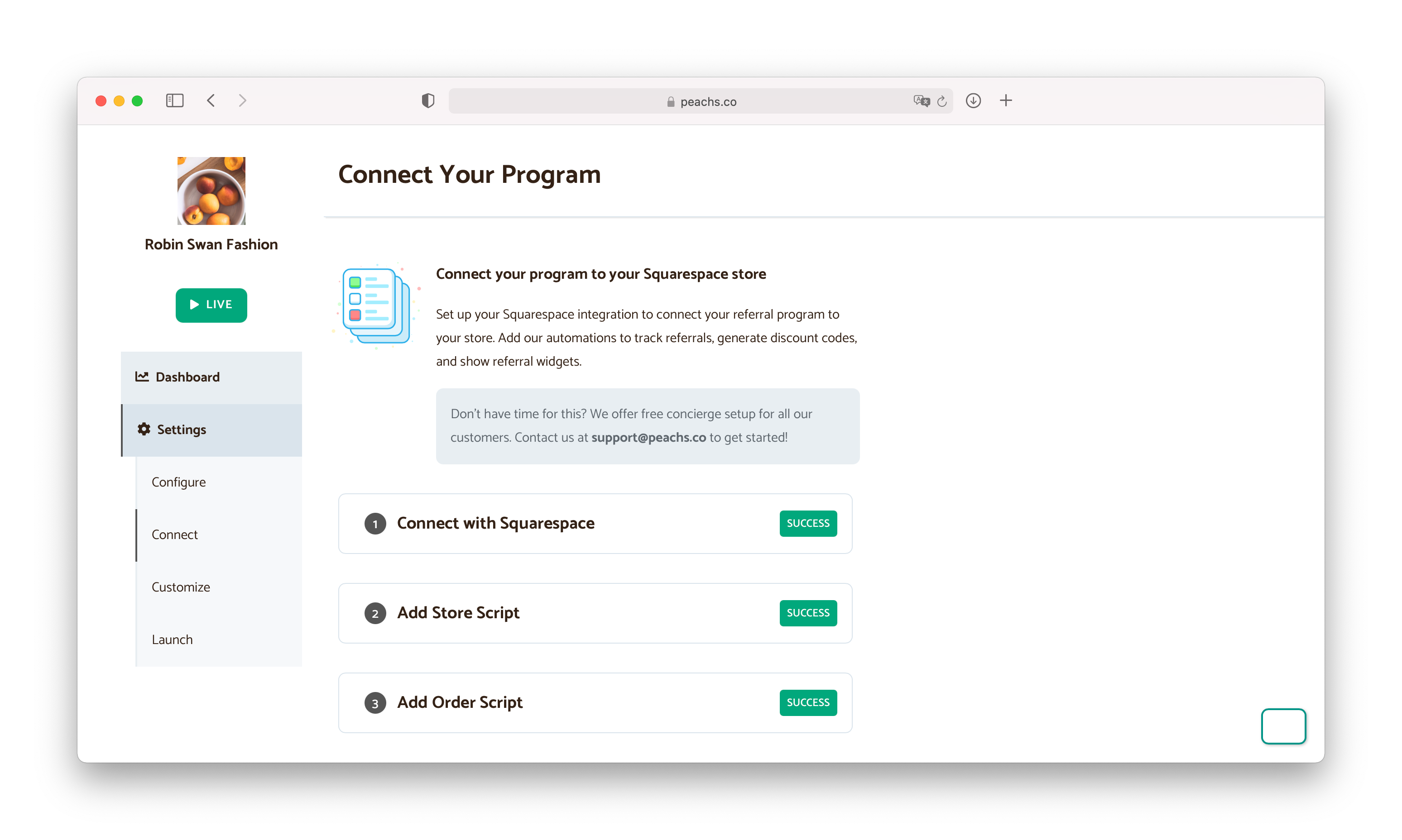 7. You're done
You're ready to launch your program if you're happy with the defaults. Otherwise, explore your Peach's dashboard and customize your widgets, customer emails, and referral text to make sure everything is the way you want.