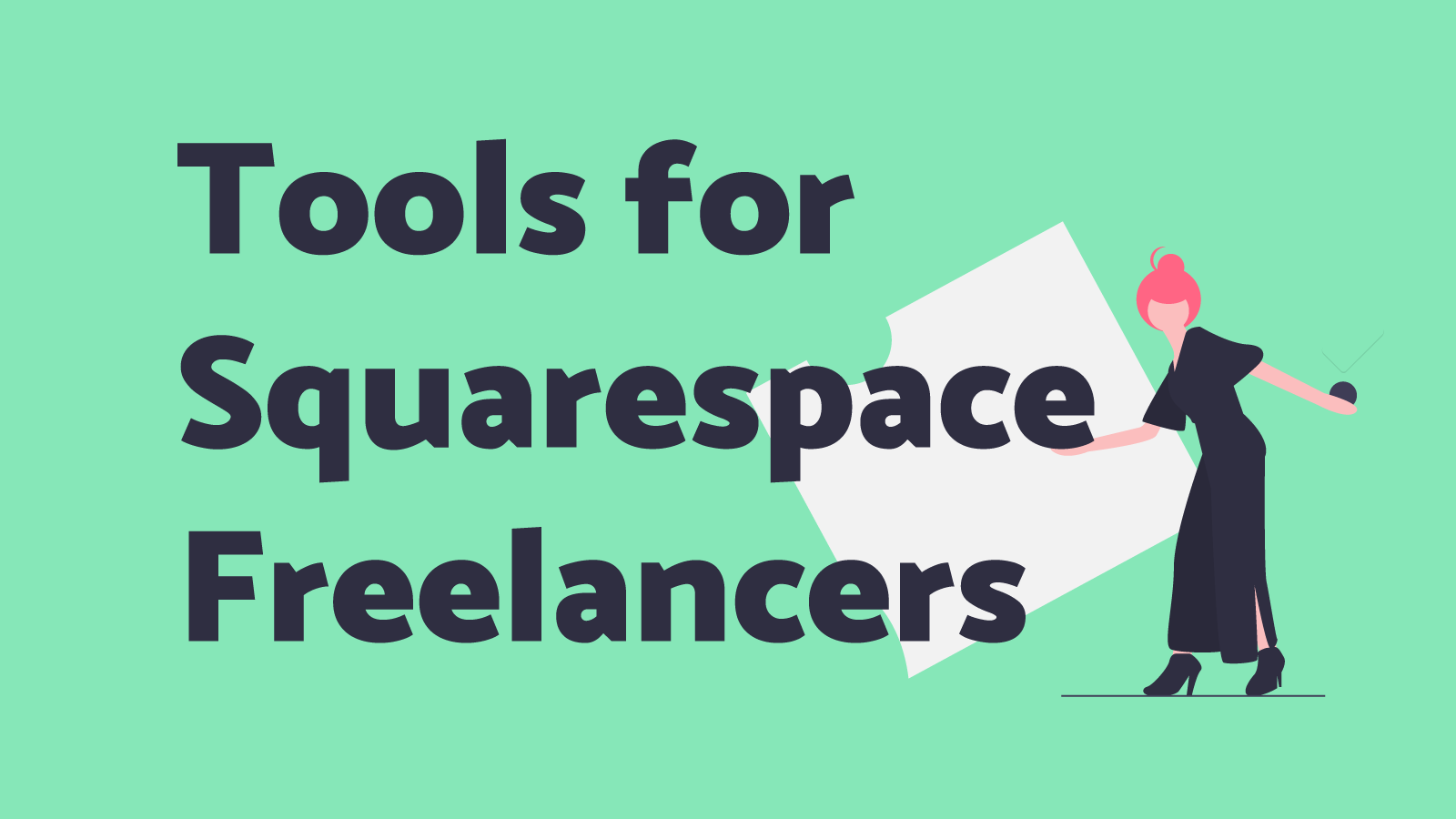 5 Underrated Resources for Squarespace Freelancers
We asked the Squarespace experts at Peach's what their favourite tools and resources were.
What did they use every day? What were the must-haves?
Okay, so our list ended up with slightly more than five. (Forgive us!)
But if you're a freelancer building sites for clients on Squarespace, we guarantee that you'll find something here that makes your work life better.
Almost all of these resources and tools are free and unbelievably high quality.
1. Icons and illustrations
If you need high-quality illustrations for your site, client proposal, or just about anything else, we always head to Undraw.
Lots of people might know about Undraw, but if you want to take your Undraw game to the next level, you can mix together elements of different drawings to create new scenes.
That's right – create professional illustrations tailored to your needs… even if you can't draw!
You'll create awesome images like the one we made below. For free!
Download a few images from Undraw, open them up Illustrator, and start remixing the illustrations to fit what you need.
It's an awesome way to make your diagrams stand out from the default Keynote/Powerpoint crowd. (Your design business is unique – so make your presentations unique as well.)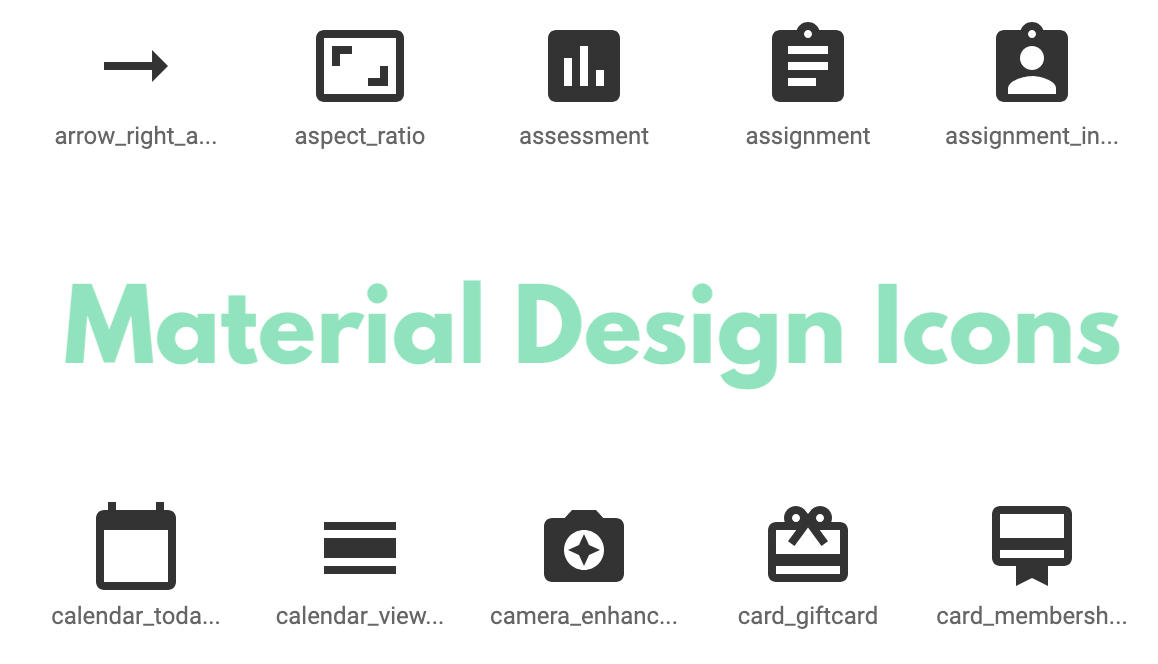 Looking for a simple, inconspicuous icon? We like Google's Material Design Icons.
The icon set is fairly conventional, covers a wide range of scenarios, and are clean and simple.
They'll fit right in on any interface or mockup.
2. Squarespace Community
The Squarespace Community on Facebook is worth creating a Facebook account for.
It's full of people answering questions and sharing things they've created.
Plus you'll get a behind the scenes look at how other people run their freelance Squarespace businesses.
For example, someone asked how to best promote a website to a targeted niche.
Several people jumped in with real-world suggestions they're using to grow their own businesses – Facebook advertising, content marketing, drip marketing campaigns, and social media strategy.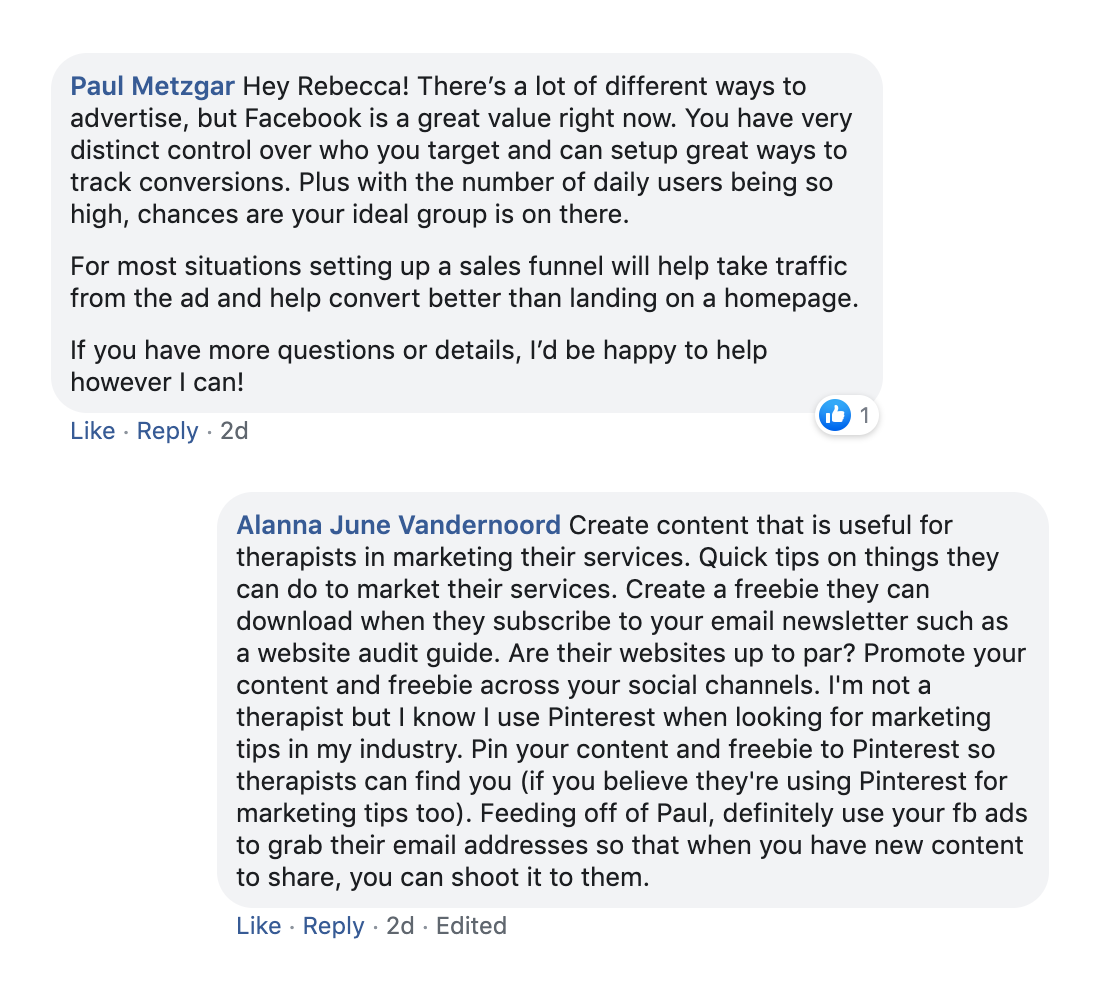 3. Desktop Mac Apps
We're using our Macs all day, every day, so we've got three quick picks for Mac apps that make handy additions to any freelancer's software suite.
Sip Colour Picker
A simple, intuitive menu bar colour picker for Mac.
ScreenFlow Video Editor and Screen Recorder
ScreenFlow's the best way we've found to record video tutorials and walk-throughs for clients.
The integrated recording and editing functionality makes things a lot easier than trying to use QuickTime or anything else.
Clients love getting a personalized video going through their new site – ScreenFlow makes that easy.
Okay. You can't lose files. Ever. Get Backblaze for continuous backup of your Mac to the cloud.
4. Hemingway
Once you become a freelancer, you find you start writing a lot more. Business plans, client proposals, whipping together some quick copy.
But if you're not a trained writer, this can be… challenging. For your clients to read.
One free web tool that always makes our writing better is Hemingway.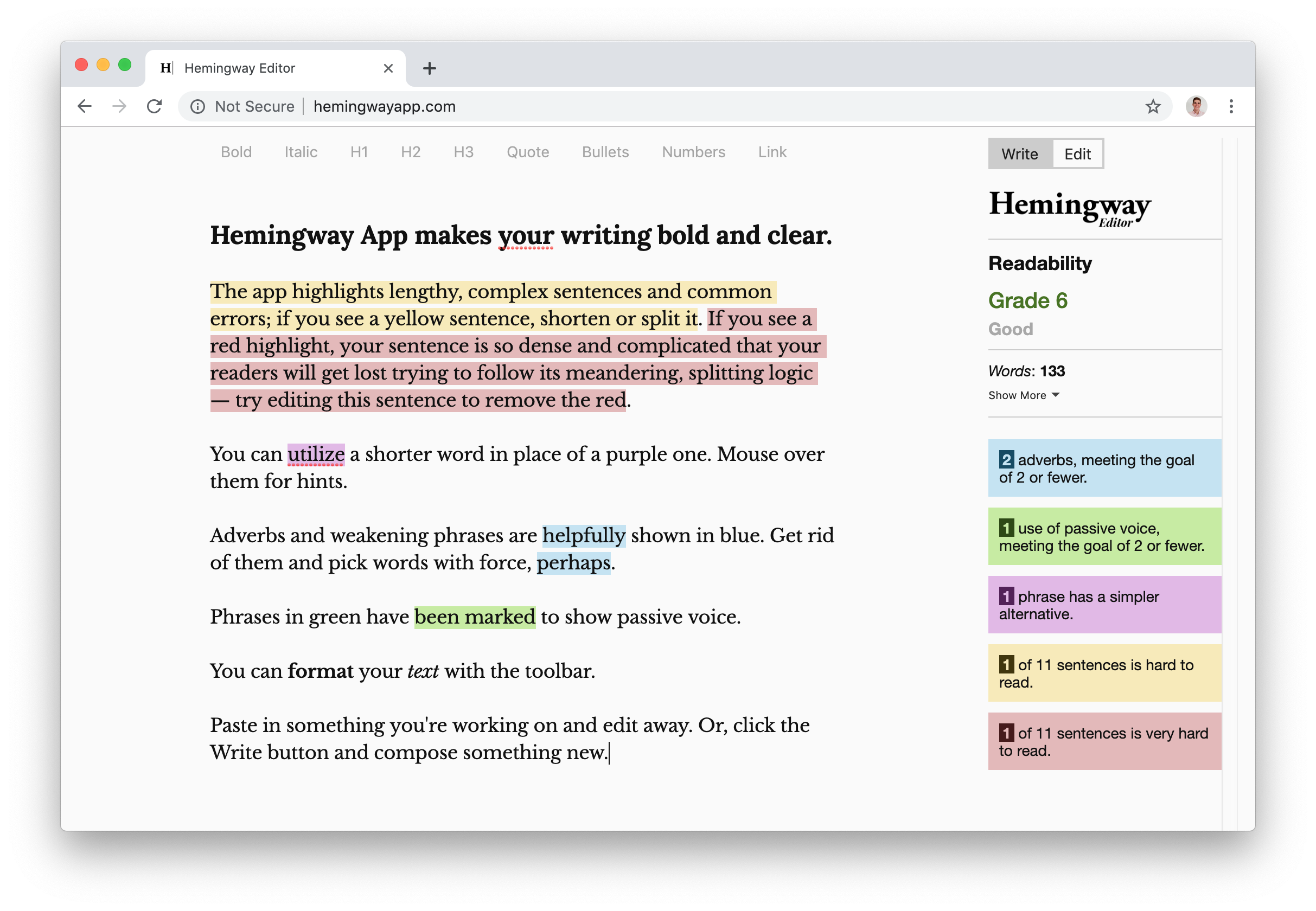 Drop some of your text in there. It'll give you great suggestions for simplifying your writing.
Hemingway could literally make your writing 30% better. Just by following their suggestions.
5. SEO
Alright, SEO is make-or-break for your clients' businesses.
Even if you're not an expert, you need to know the basics. Squarespace makes it easy, and you can learn the rest with an hour's reading.
Here are the five most valuable SEO resources if you're building Squarespace sites.
Contact Us
Got a suggestion for one of your favourite resources? Want to find out more about Peach's? Contact us at [email protected].