The Affiliate Payouts Process
With Peach's affiliate programs, you can run a powerful branded affiliate program for your Squarespace store. You'll be able to reward influencers, bloggers, and ambassadors with commissions for sending their audience to your store.
This article explains how the affiliate payout process works for our affiliate programs.
If you have questions, or want to request other payout features, contact our team at [email protected] — we're actively looking for new payout methods that our customers would like.
How does the affiliate payout process work?
By default Peach's affiliate programs are set up for you to use PayPal to make payouts, but you can use any payment tool to make payouts (e.g. Venmo, Stripe, etc.) In your Peach's settings, just specify your preferred payment service.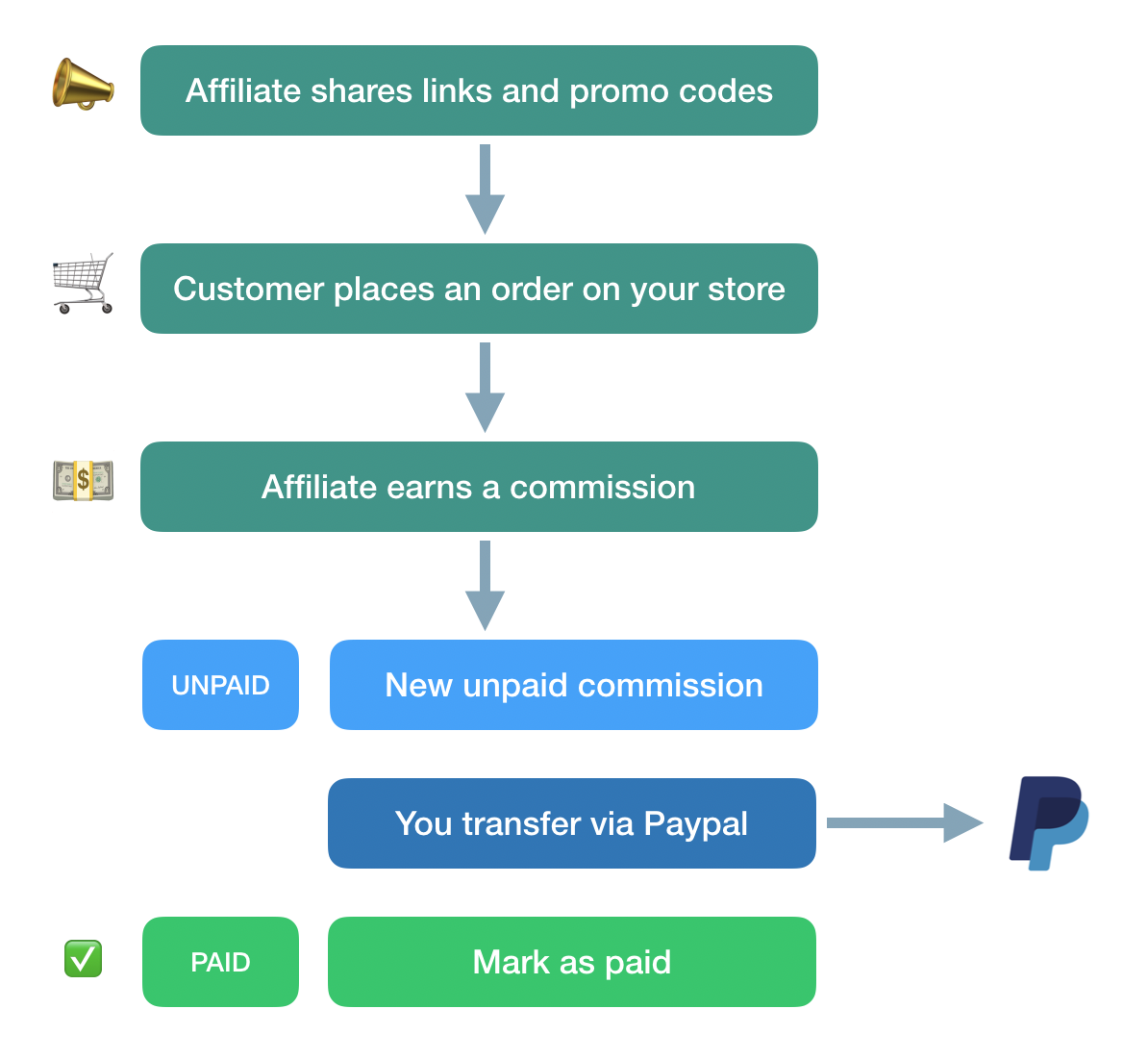 After an affiliate has been approved for your affiliate program, they'll be prompted to add their payment service (PayPal by default) address. You'll be able to use that address to make commission payouts to them.
The process starts when the affiliate shares your store with their audience. People who visit your store via the affiliate's link will have a cookie set to track them. Or you can give the affiliate a promo code to share with their audience, which will also attribute sales to them.
After the visitor places an order, the affiliate earns a commission. The value of the commission will be based on the affiliate's commission settings and the customer's order total.
When the affiliate earns a new commission, it is added to your admin dashboard as a new Unpaid Commission.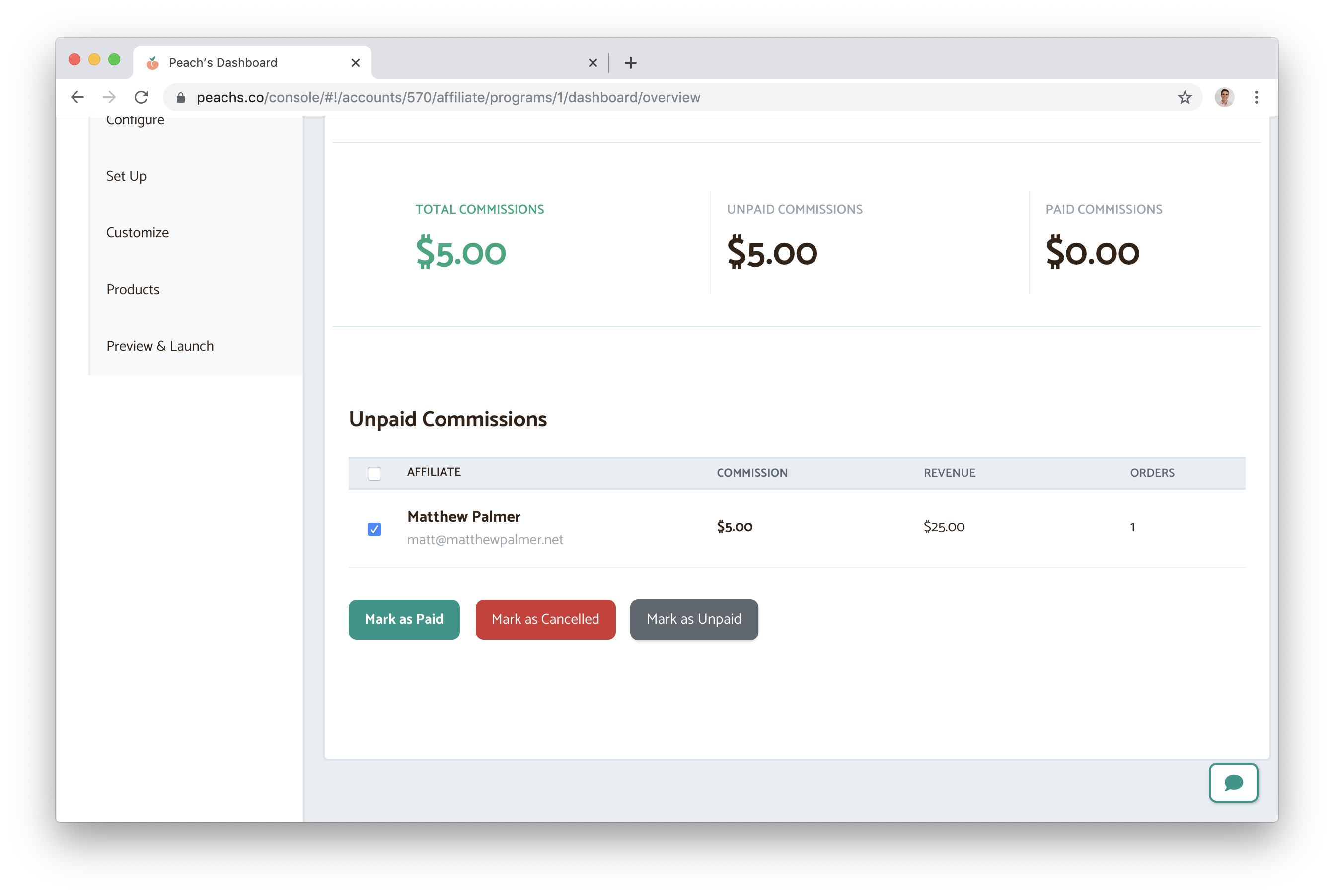 Periodically, you can go into your admin dashboard and check for unpaid commissions. You'll see a table containing the total unpaid commissions for each affiliate.
When you want to make a commission payout, use the affiliate's email or payment service address to transfer the commission to them. Then, mark the commission as "Paid" in Peach's to keep track of who has been paid out. The amount then becomes a Paid Commission in the affiliate's dashboard.