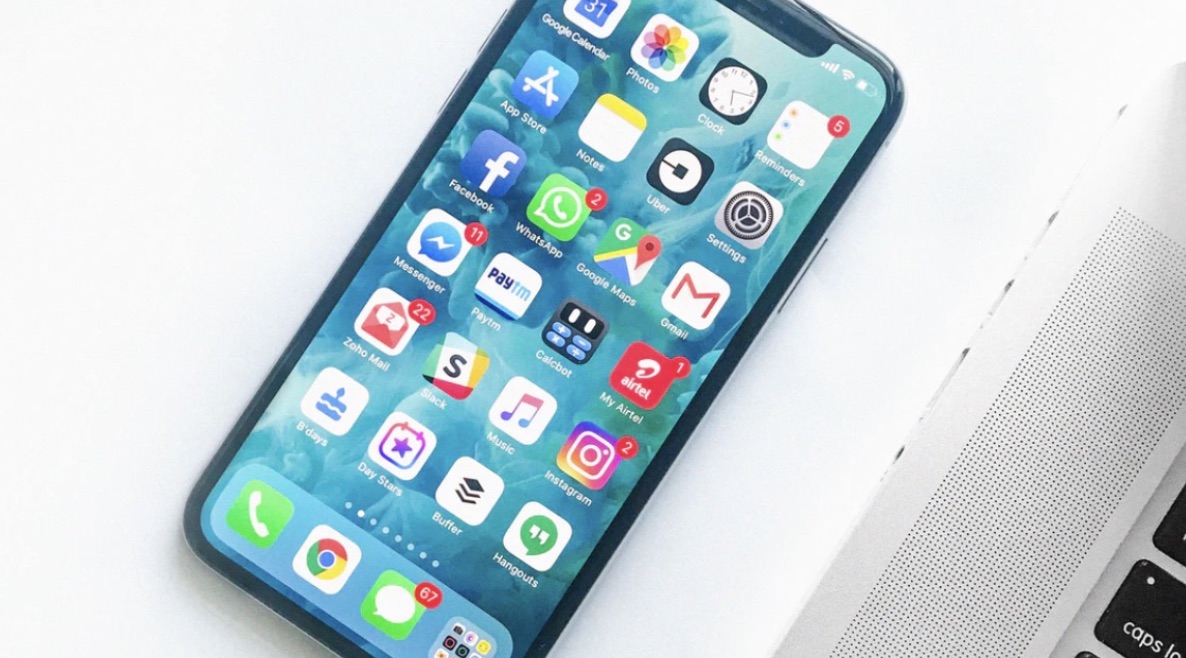 Four Types of Tracking for Squarespace Affiliate Programs
Peach's supports a wide range of affiliate sharing options to support what works best for your business and brand. Each of these options will attribute the same orders and commissions to the affiliate. What varies is how the affiliate shares your store with their audience.
You can give your affiliates a unique affiliate link, use promo codes to attribute sales and encourage purchases, set up custom landing pages for high-performing affiliates, or use custom vanity URL redirects to make your affiliate links match your brand.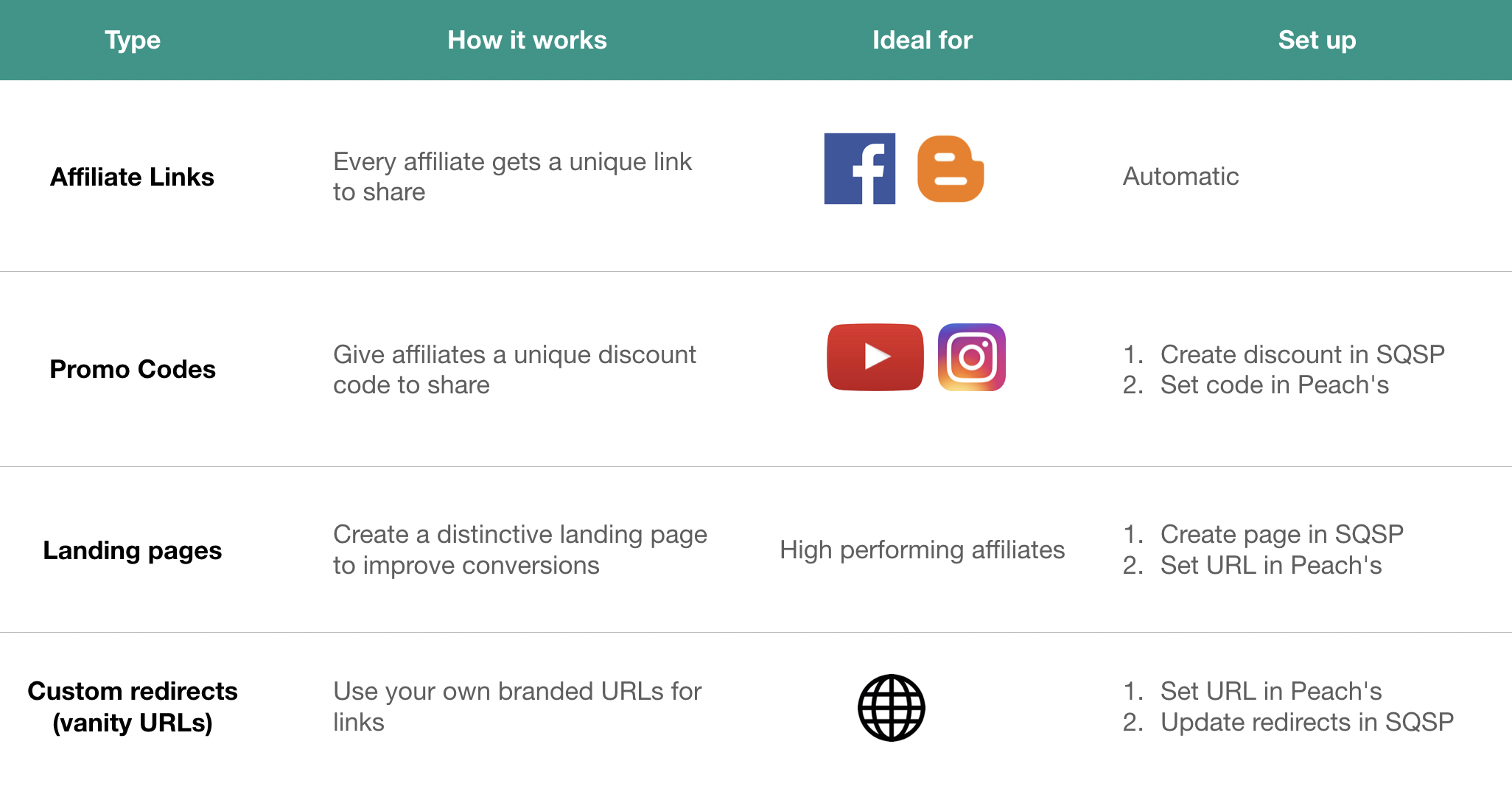 Affiliate Links
By default, every affiliate added to your affiliate program gets their own affiliate link to share. This will be something like "my-store.peachs.co/a/matt-palmer". When a visitor clicks the affiliate's link, the visitor gets a cookie that attributes any of their orders back to the affiliate. This cookie lasts for 30 days.
You don't need to do anything to set this up -- every affiliate gets an affiliate link automatically.
Promo Codes
You can use promo/discount codes to encourage an affiliate's audience to make purchases on your store. Create a discount code for the affiliate in Squarespace (e.g. MATT_NOV), they'll share that code with their audience, and any purchases made using that code get attributed back to the affiliate.
This is perfect for affiliates on Instagram, YouTube, podcasts, or in-person ambassadors.
Landing Pages
For high performing affiliates, you can set up a custom landing page to help boost their conversion rate. You'll create a page in Squarespace like "my-store.com/matt" and then the affiliate can mention that URL in their posts about your store. This page can contain a tailored greeting or product recommendations suitable for that affiliate.
This helps to provide personalized messages and better recommendations for an affiliate with a large audience.
Custom Redirects / Vanity URLs
Custom Redirects allow you to use your own domain name for your affiliate links. These work like Landing Pages, except instead of having to create a complete landing page for the affiliate, you simply set a redirect mapping in Squarespace that takes the visitor to your home page. (The Peach's dashboard guides you through this when you set a Custom Redirect.)
This lets affiliates share URLs that match your store (e.g. my-store.com/matt), without you having to create a landing page specifically for that affiliate.
Got questions?
If you have other questions or want to learn more about our order attribution and tracking options, contact us at [email protected].